By Taonga Mwapasa Kumwenda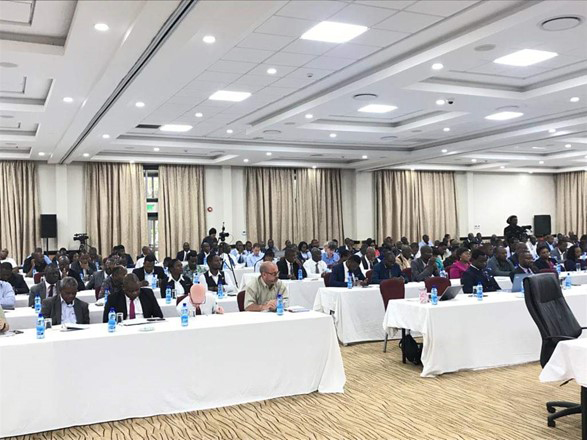 The first ever Blantyre City Summit organised by Blantyre City Council (BCC) took place on 22nd February 2023 at Mount Soche Hotel in Blantyre under the theme "A Livable, Safe and Vibrant City". The summit attracted different stakeholders from the business, political, academic, religious, community and non-governmental sectors with the aim of developing a roadmap for the waste management, urban security, and street vending challenges that the city is facing. In his opening remarks, the Mayor of Blantyre city Wild Ndipo said that this is the first of many summits that will be conducted focusing on different issues hindering service deliver in the city.
The summit was graced by the Minister and Deputy Minister of Local Government, Culture, and Unity as the guests of honour, who through their speeches commended the Blantyre City Council for organising the summit which acts as a platform for key players in the field of waste management, urban security, and street vending.
The city council gave a presentation on the background of Blantyre city, current challenges, and the objectives of the summit before participants went into plenary sessions with thematic areas of waste management, urban security, and street vending.
WASHTED through the SPACES Research project joined the waste management plenary session which aimed at deliberating on the current waste management challenges in Blantyre city, potential solutions and possible collaborations and funding for waste management.
It was indicated that Blantyre generates 435 tonnes of solid waste per day out of which 80% is organic. However, the council is met with challenges in their service delivery which includes inadequate waste collection vehicles, inadequate waste storage structures, high operation cost, vandalism, careless dumping of waste by communities, lack of waste separation and treatment as well as lack of machinery for landfill management. Currently, initiatives to address these challenges have included, engaging private waste collectors to increase waste collection coverage, hiring of dozers for dumpsite management and collaborating with Waste Advisors and Centre for Environmental Policy and Advocacy (CEPA) in composting initiatives. As a long-term solution, the council will collaborate with the World Bank to develop a new landfill/dumpsite.
The Summit stakeholders indicated that the challenges would be addressed if the city had a functional integrated waste management system (IWMS) as well proper practice of waste classification which would encourage material recovery. WASHTED highlighted on how stakeholders can utilise geographical information systems (GIS) to monitor illegal waste dumping sites as well as the importance of classifying waste which provides better planning for waste recovery options.