The Malawi University of Business and Applied Sciences (MUBAS) had its Research and Innovation Week from 14th – 16th August, 2023, under the theme "Generating Knowledge and Innovations for Sustainable Development".
The three-day event held in the School of Engineering auditorium confirmed the University's commitment to advancing research, innovation and sustainability. Students, staff, experts, and distinguished guests were engaged.
In her opening remarks, the University's Vice Chancellor, Associate Professor Nancy Chitera, emphasised the University's goal of intensifying research. The guest of honour, Mrs. Gift Kadzamira, who is the Director General of the National Commission for Science and Technology (NCST), commended MUBAS' efforts in Scientific and technological research to tackle local challenges.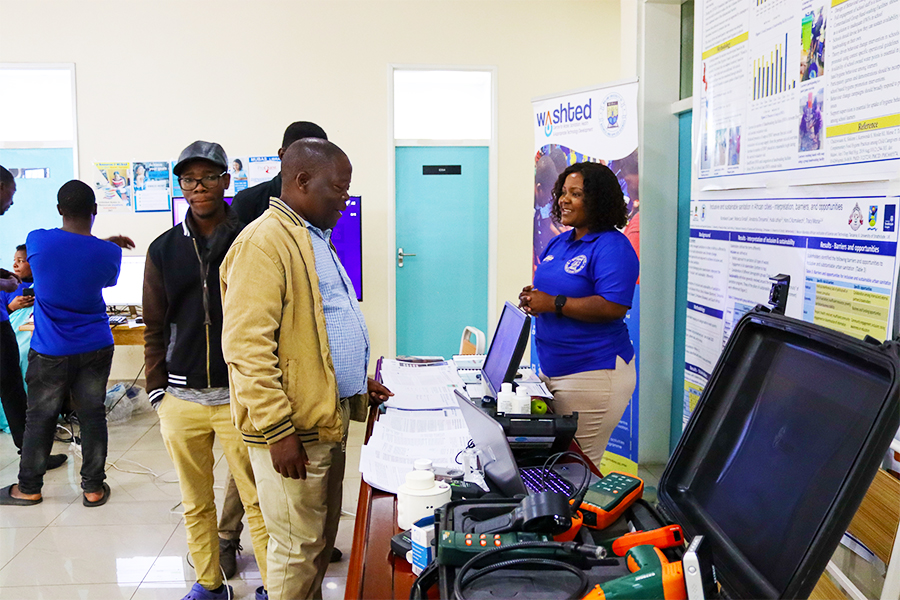 WASHTED Centre through its work in Water, Sanitation and Hygiene technologies, demonstrated how it is contributing to addressing public health-related challenges through various research initiatives. Dr. Chidziwisano, a research fellow at the Centre, highlighted the work that the Centre is carrying out and its contributions towards achieving the Malawi 2063 agenda and the United Nations' (UN) sustainable development goals (SDG's). The design studio, Incubation Centre and Innovation Hub highlighted their efforts in nurturing creative thinkers and turning concepts into solutions.
Research and innovation initiatives were also showcased through pavilions. The pavilions offered an opportunity to appreciate the various innovative initiatives happening at MUBAS. The Departments and centres were given space to present their work and interact with the participants through the exhibitions. WASHTED Centre's pavilion demonstrated how research can directly impact public health and environmental conservation. The pavilion consisted of publications, environmental assessment devices, which included innovative research and teaching tools used in various work the centre is conducting.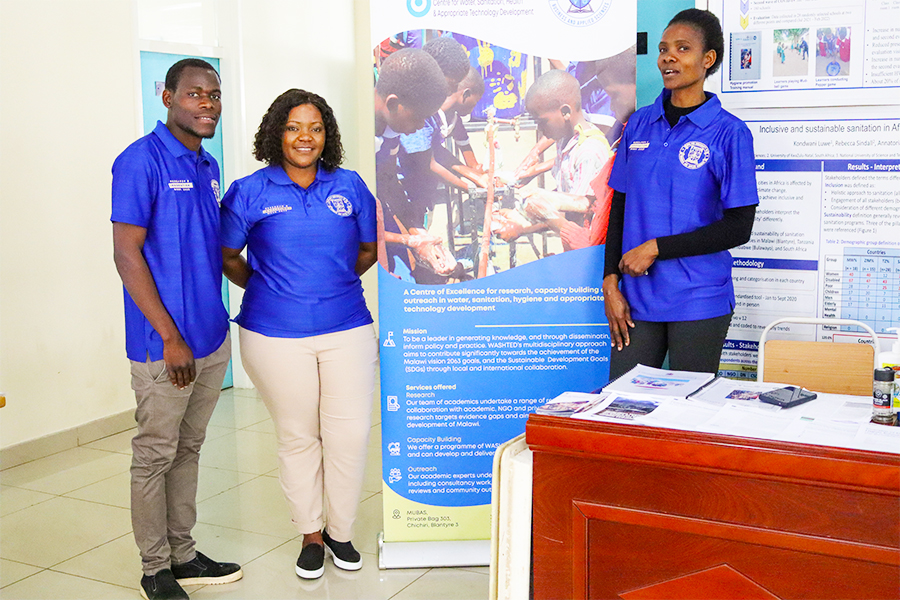 Importantly, break-out sessions provided an opportunity for staff and students to learn more about research and innovations at MUBAS. These break-out sessions were facilitated by various experts in their own fields, which included training on Computer Aided Design (CAD), Graphics Design and UI/UX Development, Embedded Machine Learning and Artificial Intelligence, Robots and Automation and Manuscript Writing.